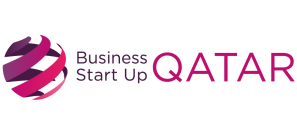 Rebranding of Business Start Up Qatar
09/11/20
Dear businessmen and women, colleagues, friends and followers!
We are pleased to announce the re-branding of Business Start Up Qatar and the re-design and re-development of www.businessstartupqatar.com.
It is the next chapter in our journey to become a key stakeholder in the (business) ecosystem in the State of Qatar and to remain a central point of contact for creative individuals, entrepreneurial ventures, innovative start-ups and established businesses with aims and intentions or objects and plans in and around the country.
We will continue to build bridges between those who need help and those who can help in line with our purpose to advance, enhance and improve the ease of doing business in the State of Qatar.
Please get in touch with us for information!
All the best and stay safe and well, Business Start Up Qatar