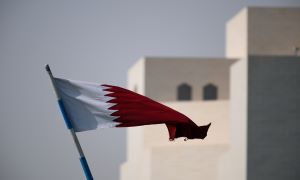 QFC announces new representative office regulations
08/11/20
The Qatar Financial Centre (QFC) has announced new regulations for operating a representative office in the State of Qatar with object and purpose to attract more financial service providers to establish a presence to promote their products and services in the country.
Under the framework of the new regulations, financial institutions will be able to conduct various activities on behalf of the head office and function as a liaison office for their groups.
A representative office provides an opportunity for enterprises to assess the opportunities and possibilities in the State of Qatar.
The QFC is an important gateway for investors with interests in the country and the region. An onshore jurisdiction with competitive benefits, the QFC allows up to one-hundred percent foreign ownership, one-hundred percent repatriation of profits, ten percent corporate tax on locally sourced profits and the right to trade in any currency in a legal environment based on the English common law.
Please click on the link and reach out to learn more about the new regulations under the QFC and Business Start Up Qatar.