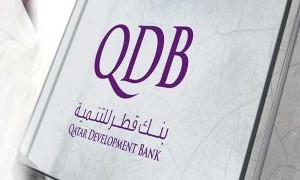 Mastercard's partnership with QDB to enable the local fintech industry
15/09/20
Mastercard's partnership with QDB to enable the local fintech industry
Mastercard has joined forces with the Qatar Development Bank (QDB) to support the development of Qatar's fintech industry through the Qatar FinTech Hub (QFTH), an initiative of QDB that supports a vibrant and varied tech community locally and internationally whose goal it is to develop disruptive technologies.
Additionally, QDBs partnership with Mastercard aims to accelerate growth and innovation. It focuses on helping the QFTH community understand the adoption of digital payments. Moreover, Mastercard will provide expertise, access to their technology, products and services. These offerings will enable the QFTH members to find their ways to growth.
The partnership also aims to identify potential participants for Mastercard's own programme - Start Path. Start Path is Mastercards award-winning start-up engagement programme that connects a network of global innovators with the intention of shaping the future of commerce together. Since its launch, 200 later stage start ups and fintechs have participated in the programme. These participants have collectively raised $2.6 billion in post programme investment. Another opportunity via the programme is to partner with some of the worlds largest banks, merchants and organisations.
To further accelerate the development of fintechs in Qatar, the QFTH Incubator and Accelerator Programs developed by Qatar FinTech Hub provide the key building blocks to build a successful local fintech ecosystem. This includes access to several global FinTech hubs, financial institutions, universities, technology partners, and industry experts that offer the best in global opportunities.
Mastercard's decades of technology investment and expertise in forging transformative partnerships makes it a secure, resilient, and reliable network for small businesses to lean on. Mastercard is at the forefront of tech innovation working closely with banks and governments to unlock economic opportunities for small to medium enterprises.
Please click on the link and reach out to us to learn more about the partnership and Business Start Up Qatar.