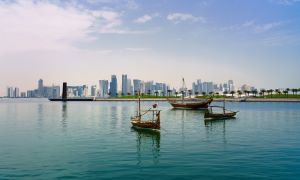 QDB has lent QAR 9 bn to SMEs
05/11/20
The portfolio of Qatar Development Bank (QDB) in terms of direct lending has reached QAR 9 bn. It has issued support guarantees to more than 3,500 companies as part of a program to balance the impact of Covid-19. QDB is committed to promote and support the start-ups and small/medium sized enterprises (SMEs).
It offers subsidised lending to businesses and projects in key sectors such as agriculture, fisheries and livestock. In addition to direct lending, QDB also engages and involves local banks to provide financing and funding.
The State of Qatar is an ideal destination for start-ups, scale-ups and SMEs considering the geographical location, a world-class infrastructure including airports and seaports, the low cost of utilities, a business-friendly environment and a high-speed internet.
One of the biggest issues for start-ups, scale-ups and SMEs in the Middle East is the accessibility of financing or funding through venture capital and private equity. It hinders the advancement or enhancement of the ecosystems.
QDB and other stakeholders in the public and private sector address the issue with new programs and in different ways.
Please click on the link and reach out to learn more about the new programs and the different ways of raising financing or funding in the State of Qatar and Business Start Up Qatar. It would be our pleasure to introduce you to initiators, promoters and supporters, partners and/or financiers and investors.