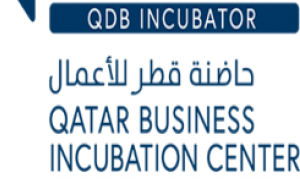 Qatar, the Start-Up Capital of the GCC
15/09/20
Qatar has established itself as the start-up capital of the GCC region according to the Qatar Embassy in the USA. The government has invested heavily in the diversification of the economy in line with their long-term vision.
A business friendly environment, state of the art infrastructure and robust macroeconomic fundamentals are factors that have attracted sizeable foreign investments from some of the world's leading companies such as Microsoft, Google, IBM, Volkswagen and Siemens amongst others. It is a reflection of the investors' confidence in the direction of the country.
In line with their long-term vision of achieving a sustainable economy and knowledge-based society, Qatar has been promoting and supporting small and medium-sized enterprises very actively to establish a vibrant private sector.
The country has already achieved remarkable success due to ongoing efforts of public and private organisations. These include the Ministry of Commerce and Industry (MOCI), Qatar Financial Centre (QFC), Qatar Development Bank (QDB) and the Qatar Business Incubation Centre (QBIC) which was founded by two of the leading entrepreneurship institutes in Qatar— Qatar Development Bank and the Social Development Center – NAMA.
They are working hard to develop the next QR100m companies in Qatar. It is a unique mixed-use business incubation center which provides all kinds of assistance. Available support includes easy access to finance and advice as well as guidance and mentorship to entrepreneurs and companies who have ideas for new businesses or want to grow existing ones.
The Embassy also highlighted the support provided by QBIC which has already led to many success stories. QBIC aims to ensure the prolonged success of local innovative business ideas. It especially supports and promotes ideas for the tourism and manufacturing sectors as well as focusing on innovative digital solutions.
Please click on the link and reach out to us to learn more about the State of Qatar and Business Start Up Qatar.