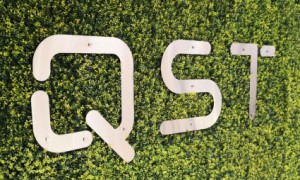 Qatar Sports Tech - What is it?
30/06/20
The business of sport in Qatar is huge. In 2020 a record 65 sports events will be hosted in the country. Qatar and sports go hand in hand but what is less known is Qatar`s ever developing sports technology scene. In fact Qatar Sports Tech cycle two is now into its final stages. The 10 qualifying startups are selected and the award winning three month accelerator programme is ongoing.
But what exactly is Qatar Sports Tech?
Qatar Sports Tech's Founding Partner is Qatar Development Bank and it's Strategic Partners include Supreme Committee for Delivery and Legacy, Bein Media Group, Aspire Zone, Qatar Financial Centre and Ministry of Commerce and Industry. QST is a leading startup accelerator, in short it searches the world for the most promising sports tech companies. According to its Managing Director, Koen Bosma its aim is to facilitate corporate level collaboration between leading brand institutions around the world and in Qatar to do business.
Interview with Koen Bosma… https://www.facebook.com/535240203549177/posts/677385182668011/
What is an accelerator?
An accelerator programme provides the framework, guidance, expertise and investment to guide a startup business step by step. Meanwhile, to qualify for selection to this programme, startup businesses present their ideas to a panel who select which ones proceed.
Story so far….
The Qatar Sports Tech team have travelled the globe since October 2019 searching for the most promising sports tech companies. After scouting for three months in 40 countries, 21 out of 500 applicants were chosen to go forward to the Selection Days Event. This event was hosted in December 2019 at The Torch Hotel in Qatar. As a result, the selected final 10 startups participate in the award winning accelerator programme.
During the accelerator programme, the selected 10 startups will work closely with organisers, partners and investors. Additionally they will have access to office space, one on one mentoring and Qatar Sport Techs global and local networks. Also available is guidance from other entrepreneurs, investors and corporate partners.
A number of well known sporting businesses participated and included the NBA, FIFA, Barcelona and Paris St Germain Football Clubs to name a few.
More about Qatar Sports Tech
Qatar Sports Tech is partnered by various influential and innovative organisations. In short the catalyst and initiator is Qatar Development Bank who are pushing boundaries and developing an entrepreneur ecosystem.
Local sporting entities include the Aspire Academy and The FIFA World Cup 2022 Supreme Committee. Also heavily involved as local partners are The Qatar Financial Centre and The Ministry of Commerce and Industry and BEin Sports Media Group.
Starting up a business in Qatar
If you are interested in starting up business in Qatar then Qatar Sports Tech demonstrates how welcoming Qatar is to entrepreneurship and facilitating and encouraging new business. Find out more…
There are several ways to set up business in Qatar and we can guide and assist you through the whole process.
Do you have any further enquiries?
Please submit any enquiry regarding business start up in Qatar by contacting us using our online enquiry form Alternatively, give us a call on +974 5034 3737
Interview with Jim Law www.findaplayer.com (one of last year's contestants)… https://www.facebook.com/535240203549177/posts/574979906241873/