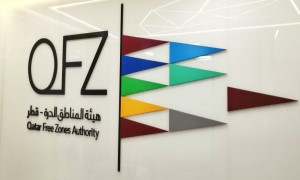 Qatar`s Free Zones Extremely Welcoming
27/08/20
Qatar`s Free Zones offer foreign companies an "extremely welcoming" regulatory environment, according to CEO Lim Meng Hui. He went onto say that "we are not content on resting on the successes of today. If we are to continue to be one of the world's most successful free zones, we must always look for ways to improve what we offer to current and future tenants"
Free Zones Established in 2018
The Qatar Free Zones Authority was established in 2018 to attract and create opportunities in the private sector. This is a key strategic area of growth targeted by the government to diversify the Qatar economy. Additionally, new laws regulating public and private sector partnership will also encourage investment into the Qatari economy.
Recently, Hui said that "A major concern for companies setting up overseas, particularly tech companies, is the protection of their intellectual property and customer data. The legal frameworks put in place by Qatar have proven robust enough for Google and Microsoft, both companies with a strong reputation for guarding their intellectual property, to set up operations in the free zones"
"We are committed to ensuring that our tenants, both current and future, have access to the latest digital, physical, and legal infrastructure to optimise their operations. The government of Qatar has created an extremely welcoming regulatory environment for foreign companies in the free zones." he said.
Strategic Geographical Advantage
Qatars free zones offer foreign companies a strategic base to produce their products and services for nearby markets. These include the Middle East, Europe, North Africa and Western Asia
Significantly, one of the newest companies to establish in Qatar is the French company Thales. Specifically the new Thales Digital Competence Centre will be a hub for software development. Thales will also facilitate large scale projects including events and security solutions.