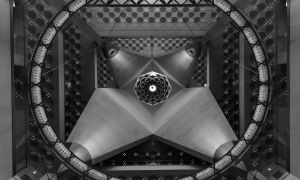 Qatar FinTech Hub attracts ideas from over 70 countries
15/10/20
The Qatar FinTech Hub (QFTH) recently announced that 24 FinTechs have been selected for the first wave of the incubation and acceleration programmes. The twelve-week programmes due to run from October to December were designed for national and international entrepreneurs who are interested to accelerate their growth.
Over the last two months, the QFTH received more than 750 applications from start-ups and scale-ups in different stages from Qatar and 72 other countries including the United States, United Kingdom, Australia, India, Singapore, Turkey, Nigeria, Germany, Russia and Indonesia.
The top 55 FinTechs were invited to present their ideas at the virtual pitch days with a panel of judges from the QFTH stakeholders (including Qatar Development Bank, Qatar Central Bank, Qatar Financial Centre Authority, Supreme Committee for Delivery & Legacy, Visa, Mastercard, Ernst & Young, Microsoft, Qatar Islamic Bank, Masraf Al Rayan, Dukhan Bank, Qatar International Islamic Bank, Doha Bank and Qatar National Bank). The shortlisted FinTechs represented ideas including payment services, mobile payments, SME solutions, KYC solutions, B2B payments, IOT based payment and wallets among others.
They were selected based on their solution strength and uniqueness, traction, team capabilities and suitability for the market. The eleven selected early stage FinTechs for the incubation programme included C Wallet, DaVinci Payments, Debito, Fatora, Musaada, My Book, Pay Ring; Remit Radar, SkipCash, Tess Payments and 7Sab. The thirteen selected later stage FinTechs for the acceleration programme included Areeba, FOMO Pay, FOO, Madfooat, Maya AI, Manim Finance, MyCash Money, Nium, Nuclei, Oscar Business Hub, Payface, Sync Money and Upayments.
After the programmes, the eligible participants will be referred to Qatar Central Bank's Sandbox in order to receive more support on the licensing in the country
Please click on the link and reach out to us to learn more about the Qatar FinTech Hub as well as other initiatives of the most relevant stakeholders in the State of Qatar and Business Start Up Qatar.