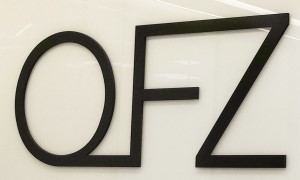 Have you an interest in establishing in the Qatar Free Zones Authority?
30/06/20
Qatar is widely regarded as one of the richest and most progressive countries within the Middle East and it may well be said that QFZA is going to be a game changer for the region.
Located in Western Asia, on the North Eastern coast of the Arabian Peninsula, Qatar represents an economic and cultural power at the center of a dynamic and growing region.
The small Middle Eastern nation is a fantastic place to live, with its stable economic situation, low crime rates, world-class schools and one of the best healthcare systems in the world.
Qatar is a business-friendly country due to the strength of its growing economy, superlative infrastructure and business-friendly legal environment.
Qatar offers easy access to many dynamic markets in the Gulf region and worldwide.
The Qatar Free Zones Authority (QFZA) is an independent organization created in 2018, to regulate and develop free zones in Qatar. The authority oversees two free zones in Qatar; Ras Boufantas and Umm AlHoul and offers outstanding opportunities and benefits for businesses seeking to expand globally.
Free zones offerings
Qatar's world-class free zones offer many benefits that create an enabling environment for businesses to thrive:
1 – High quality infrastructure
State of the art infrastructure including office facilities, pre-built and land lease options flexible for business development plans, with regionally competitive rates and access to world-class transport systems.
2 – Exemptions
Renewable 20-year corporate tax holidays – zero corporate tax, zero custom duties on imports and no personal income tax.
3 – Investment fund
In order to promote growth, the QFZA provides potential access to a $3 billion dollar government backed investment fund for eligible companies.
4 – Skilled workforce
The Free Zone Authority provides access to highly skilled and flexible foreign workforce under a permit regime directly managed by the authority.
5 – Full ownership
Companies operating in Qatar free zones will benefit from 100% foreign ownership with full capital repatriation with no restrictions.
6 – Partnership opportunities
Access to partnership opportunities with national and international partners.
Requirements and eligibility criteria for establishing a business in Qatar free zones:
For a business to be eligible for establishment within the Free Zones, it should:
Operate in one of QFZA's target sectors which include logistics, chemicals and emerging tech
Demonstrate their ability to generate incremental economic value
Plan to use their position in Qatar to primarily trade in the regional and international markets
Demonstrate financial capability to undertake the proposed investment
How to apply?
The authority is now open for applications. You can apply via their website. We can of course at any stage initiate, mediate or represent a client throughout the business development process, providing market research and feasibility studies if required.
If you require any assistance or further information on Qatar Free Zones please get in touch.