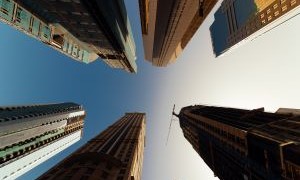 Integration in micro-chemical and petrochemical industries
03/10/20
Chemical, petrochemical and mining industries are an essential part of Qatar`s diversified economy concept, in line with the Qatar National Vision 2030.
In line with a strive for sustainable economic growth, the National Industrial Transformation Program and the existence of an industrial zone for specialised and transformational chemical industries have resulted in the integration of the energy industry in the industrial zones and attracted more private sector investment.
In order to achieve this growth a comprehensive strategy is required to increase the industrial value of the sector by concentrating on transformative and specialised industries within the chemical, petrochemical, specialty and mining industries.
Companies in this sector will have the opportunity to work closely with universities, research and development centres and suppliers. They will also have logistical support including access to infrastructure and the export port, logistics services and other common services.
An important part of the strategy will be the development of an industrial database. It will provide relevant information to investors, who are looking to undertake feasibility studies for their projects. The strategy aims to encourage foreign investment in partnership with the private sector and provide further opportunities. These projects aim to increase growth by 2.1% annually by utilising natural resources. These natural resources include liquefied petroleum gas, ethane, naptha and methane gas among others.
Specialised chemicals account for about 20% of the global chemical industry. They are distinguished by what they do - not what they are. The chemical industry is driven by knowledge. Understanding customer needs and developing the product to meet demand at a reasonable price-to-performance ratio are factors for success. Specialty chemicals are of high value and low volume and are used in the final applications of products. They include advanced polymers, plastic additives, reaction catalysts, advanced lubricants, oil and gas field chemicals, building materials, ceramics, electronic materials, cleaning materials, dyes, textile, food additives and pesticides. This type of chemical is produced to meet strict performance standards as it is used in the manufacture of many products over various sectors.
In order to produce such chemicals a "specialised industrial area" will be constructed with access to logistical and distribution networks. The specialty chemicals industry relies heavily on innovation and establishing partnerships. The innovation process can include developing a new chemical molecule that provides a specific solution or improving manufacturing efficiency using a new and unique chemical reaction. The measure of innovation is the efficiency of reducing manufacturing waste, being safer in the process, better economics of production, or improving the specifications of the final product. Increasingly important is the acquisition of new technologies that will improve existing products and serve Qatar`s future development plans.
Please click on the link and reach out to us to learn more about the latest developments and Business Start Up Qatar.