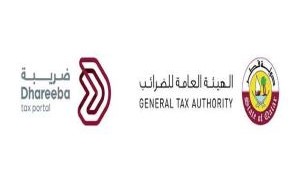 General Tax Authority's reminder for registration on Dhareeba portal
16/09/20
To comply with new regulations, all corporate taxpayers must register on the General Tax Authority's new online portal. The deadline is September 30th, 2020. Some of the many advantages of registering, are the hassle free issuing of a tax card and the easy registration of a taxpayer's representative.
Known as the Dhareeba tax portal, it aims to make all tax transactions simple and easy. In order to achieve this, it manages, calculates and reviews the various types of taxes for corporate companies. The system also saves time and effort by linking the General Tax Authority with taxpayers, its partners and the relevant government agencies.
It is simple for taxpayers to register through the Dhareeba tax portal website. The address is www.dhareeba.gov.qa. If you have any questions or require assistance, help is at hand. Please click on the link and reach out to our experts and specialists in the network of Business Start Up Qatar or contact the General Tax Authority by calling their hotline 16565.
Another option is to send them an email to tax.support@gta.gov.qa.
In 2018, the General Tax Authority was established by the Emiri Decree number 77. At the same time, other tax laws were introduced which included Law No 24 focusing on income tax and Law No 25 concerning selective tax
As a way to modernise fiscal policy, it was decided to develop Qatar's tax system to boost public finances. It was also introduced to support economic growth and achieve financial stability.
Please click on the link and reach out to us to learn more about the latest tax related updates and Business Start Up Qatar.