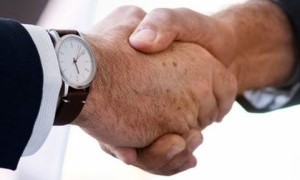 Doing Business in Qatar
20/08/20
Doing Business in Qatar can be challenging, but the World Banks Ease Of Doing Business report shows Qatar is steadily improving.
Entrepreneurship, Start Ups and Small and Medium Sized enterprises are encouraged to support the transition to a knowledge based economy. Technology, including sportstech and fintech is a hugely developing sector. Vast free zones with world beating facilities are available and 100% foreign ownership of businesses is common.
Price Waterhouse Coopers (PWC) has noted the countries favourable tax rates as well as how Qatar's economic policies support local business development.
Ministry of Trade and Commerce (MOCI)
A recent cabinet meeting, hosted by HE The Prime Minister unveiled several initiatives by the Ministry of Trade and Commerce (MOCI).
To attract investment, new business development and business establishment initiatives have been launched. Other areas of improvement include, development and protection of intellectual property, consumer protection and combating commercial fraud. The regulation and control of markets is also being reviewed.
Additionally MOCI is seeking to develop further strategies to drive professional activities and business in the country. One of these strategies is tapping into regional and international networks. This will establish more competitive international trade and supply chains which will help further Qatars position.
Doing Business in Qatar Made Easier
Qatar is also working hard to develop incentives for local investors. The aim is to direct their attention to the massive opportunities and potential within the market and encourage investment.
Moreover, a huge area of importance and pride is to support the competitiveness and develop the export of national products. The ministry is seeking to increase the national focus on developing patents, with the aim of producing commercial goods. Another area of focus is breaking monopolies, consumer protection, promoting competition and monitoring the markets.
Additionally, the ministry is working on a general policy for industrialisation. This includes an industries area for small and medium sized enterprises, the availability of industrial land and improvement of the industrial business environment.