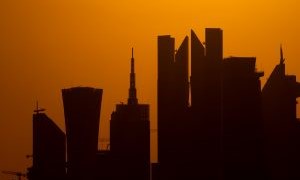 Businesses ready for new labour reforms
01/10/20
Qatar's government recently announced new labour reforms which will benefit the country's job market. These reforms will protect the employees and their employers. The businesses and its leaders are prepared for the implementation.
The Ministry of Administrative Development, Labour and Social Affairs (MADLSA) stated that a non discriminatory minimum wage will be introduced and shall apply to all workers in the country. The minimum wage has been set at QAR 1,000 for basic salary. In addition, QAR 500 for accommodation allowance and QAR 300 for food allowance must be paid to the employee unless provided by the employer.
The No Objection Certificate (NOC) previously required for workers to change jobs has also been abolished. This will improve the movement of people in the job market and the utilization of manpower. The new reforms will enhance competition and productivity in the labour market and contribute to the diversification of the local economy.
Qatar's ambitious labour reforms agenda, including but not limited to the non-discriminatory minimum wage for all workers which is the first in the Middle East, will benefit not only the country's workforce but the business sector; resulting in the attraction of more foreign investments. The local business sector is fully supportive of the reforms and will play a fundamental role in the implementation.
Please click on the link and reach out to us to learn more about the new labour reforms in the State of Qatar and Business Start Up Qatar.