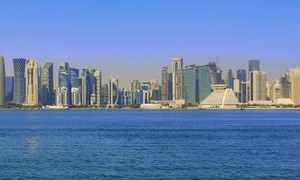 4 Options to Startup Business in Qatar
29/06/20
So, you have this desire to start up a business in Qatar. As a result, you may have done some research. But HOW do you actually go about it? What are my options?
Basically you have 4 options. Firstly, you can partner with a Qatari National, secondly you could go through the Qatar Financial Centre, thirdly you could use the recently launched Qatar Free Zone Authority or finally you can start up business in the Qatar Science and Technology Park (QSTP)
The route you choose may be determined by the nature of your business in Qatar. Certain business start ups are better catered for by one particular option than another.
Confusing right? You might be thinking where on earth do you begin? This is where we come in
The easiest answer is to contact us – Business Startup Qatar
Why? Because there are so many ways we can assist you. We can personally meet and greet you at Qatars state of the art Hamad International Airport and chauffeur you to your hotel. Allow us to offer you a workshop in cultural business etiquette and the traditions of Qatar. We can present detailed market research in your area of business as well as complete feasibility studies or business cases.
In addition we can talk about company formation and the best options to start your business. Likewise employing staff, what are your government and legal requirements and which business licences you require. Meanwhile we can also help you open bank accounts, find an office, arrange human resources, set up your brand and subsequent sales and marketing. Business Start Up Qatar can introduce you to the right people
In the same vein, we can organise industry specific meetings with Qatari entrepreneurs and investors, potential stakeholders, relevant institutes and local business owners.
Another area of our expertise is finance. We can assist with accounting, auditing, estimations, forecasts and projections, corporate insurance and tax planning. On the other hand we work with trusted local partners and we are delighted to recommend them to you. Guided Tour of Qatar
If you have an extra day we can even organise a guided tour of Qatar for you. Enjoy the sights and culture before you return home.
In conclusion, Business Startup Qatar has the experience, local knowledge and networks to make your transition into the Qatar market a seamless one.
Contact Business Startup Qatar for further details
Please submit any enquiry regarding business start up in Qatar by contacting us using our online enquiry form
Alternatively, give us a call on +974 5034 3737