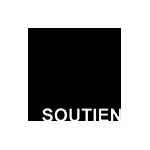 General
Soutien is a firm with activities in the field of advisory and consulting.
In our role as generalists, we create and develop, initiate, mediate and represent, coordinate, organize and supervise for and on behalf of our clients and customers.
Our products and services are customized, distinct and individual and depend on the requirements of the clients and customers as well as the maturity of a business or project in relation to the lifecycle.
We promote and support private and public stakeholders from preparation, formation and expansion to transition across a wide range of industries. We live the values of ingenuity, independence, integrity, intelligence and innovation.
Our focus is on Europe, Middle East & Africa and Central, South & East Asia.
Activities, Products & Services
We are a contributor to Business Start Up Qatar and a subject matter expert or specialist in advisory and consulting with verticals in (1) formation, incorporation & registration, (2) strategies, structures & systems and (3) partnerships & sponsorships (with a network of partners, sponsors and investors including members of the royal family, senior administration officials and key businessmen and -women).
More specifically, we engage or involve in areas related to primary & secondary market research, strategy development & implementation, organizational & operational structuring & re-structuring, business model development & innovation, business plans, feasibility studies & project reports as well as initiation, mediation & representation and public relations services and works.
Contact