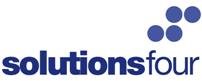 General
Solutions Four is a service provider with activities in the fields of Company Formation, PRO Services & Works and Sponsorship. We are registered in the State of Qatar and regulated by the Ministry of Commerce & Industry.
We are a member of the Qatar Chamber of Commerce & Industry, a partner of a number of Business Councils in the State of Qatar and a contributor to www.businessstartupqatar.com, a network of advisors and consultants, experts and specialists.
Solutions Four promotes and supports individual and corporate, private and public stakeholders across a wide range of industries in the State of Qatar.
Credentials & Experience
Solutions Four was found in 2012 following a shift in the strategy of the founders with the relocation of their business from the United Kingdom to Doha.
Our clients and customers include without limitation the National Health Insurance Company – Qatar (Insurance), deVere Group (Financial Advisory), AES International (Wealth Management), ISG (Construction Services), Commtech Group (Commissioning), Marriott (Hospitality), Ritz-Carlton (Hospitality) and Zomato (Information Technology).
Activities
The products and services of Solutions Four depend on the requirements of clients and customers as well as the maturity of a business or project in relation to the lifecycle. We focus on the preparation, formation and transition.
We help to form, incorporate or register a legal entity under the Ministry of Commerce & Industry, Qatar Financial Centre, Qatar Free Zones Authority and Qatar Science & Technology Park as well as in the Economic Zones Company – Manateq.
In collaboration and cooperation with a selection of professionals, we are able to service the requirements of our clients and customers from new applications over renewals to cancellations.
We are part of Solutions Four International. Our independence allows us to maintain a network of local partners including members of the royal family, current and former senior administration officials and key businessmen and women.
Contact